View Ombre Pahu Table Runners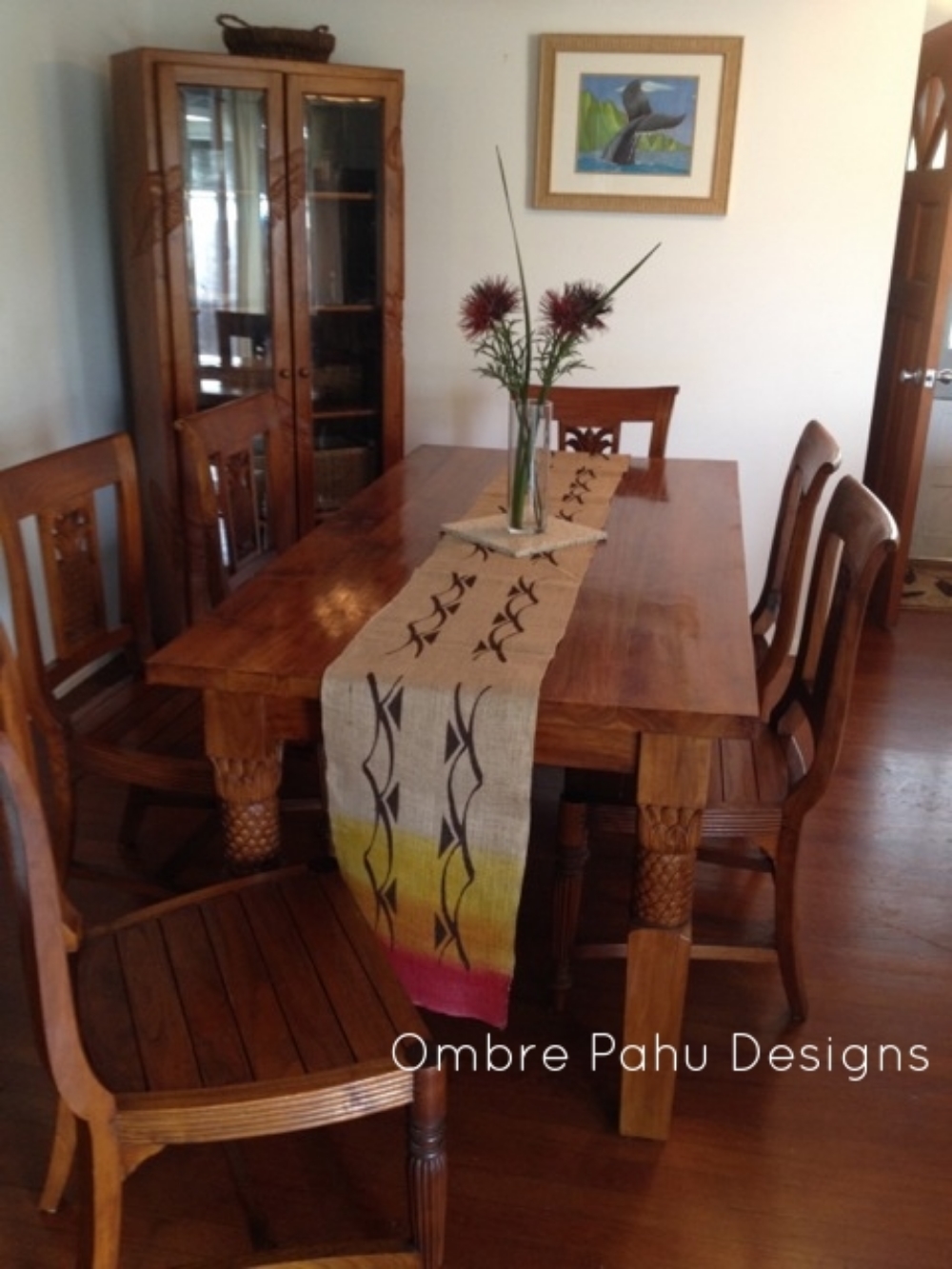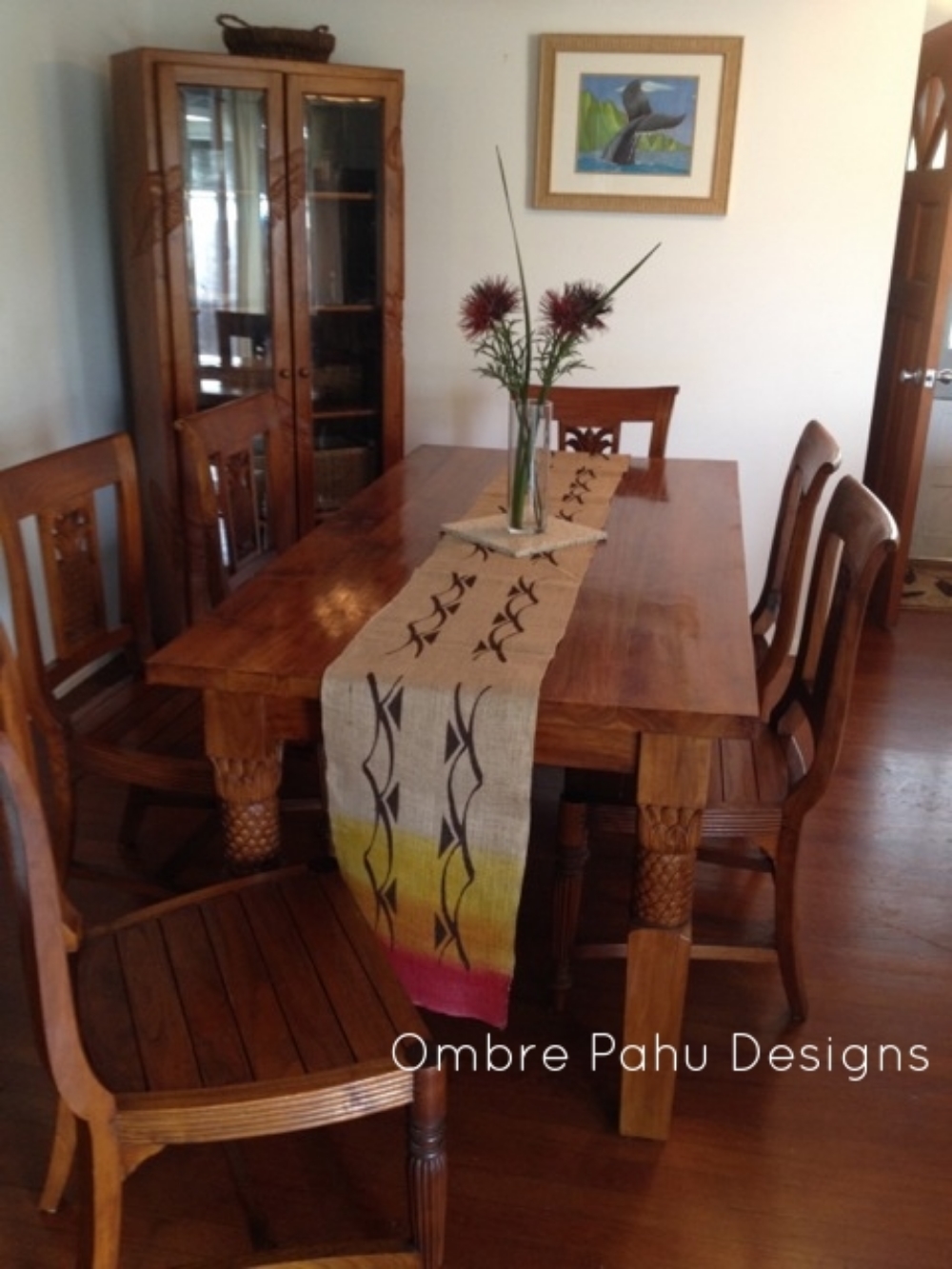 View Ombre Pahu Table Runners
"Ombre Pahu"

Inspired by the designs on a favored Pahu (Hawaiian drum), this design reminds me that the rythyms of life are like the waves, in constant ebb and flow. Our songs are our gifts to the heavens. I hope you enjoy the thoughts of gratitude that went into this design as you soak up the good company at your dinner table.

We use the USPS shipping rates.
Burlap Care Instructions
Preferably hand wash & lay flat to dry. Ok to throw in dryer on low. Use hot iron to get that crisp look! Make & Enjoy the memories!
Hand Printed with Aloha.
"Consistantly inconsistent is it's beauty"
*All edges surged.